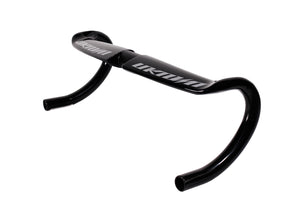 What are the best handlebars for your fixed gear bike?
In a fixed gear bike, you have to make sure that the
handlebars
are trustworthy. As they are the core element that will enhance your experience of riding a fixie. Different types of handlebars have their own advantages and disadvantages. Here we have the complete list that will make it easy for you to select your fixed gear handlebars.
Pursuit Bars
For most of the bikes, these are regarded as the standard fixed gear handlebars.  They might be flat or have a slight bend towards the rider. The best part is that you there are many hand positions to choose from and if you decide to ride with brakes you can choose between two positions, in the middle or at the bar ends. 
Advantages
It makes forward leaning easier and is a better option for climbing
You can easily pass through the tight places like corridors
The load on the lower back will less
Disadvantages
They are not ideal for long distance ringing
Pursuit
handlebars
are not perfect for sharp turns and maneuverability
Riser bars
They are the flat bars that rise from the central area of a clamp. Riser handlebars are wider than the flat bars. They are perfect for more relaxed biking because it will make it easier to go upright.
Advantages
Riser handlebars will provide you more control over your fixie
They are comfortable for your wrists
Fixed gear bike will give better performance on trails and during freeriding with riser bars
It will also provide you with a negative rise
Disadvantages
They are not ideal for climbing big hills 
Aerodynamics are poor, due to a high body 
position
Only one hand position 
BullHorns
It is the type of fixed gear bike handlebars that curve upward and forward. It can be regarded as the variation of the pursuit handlebars.
Advantages
The aerodynamics of the bullhorns handlebars are amazing
They can be regarded as the ideal bars for climbing
Bullhorns handlebars are perfect for the speed
They are called bullhorns because they will give your fixie a badass look.
Disadvantages
Bullhorns handlebars are not ideal for the tight turns that are frequent
They will provide you with less leverage
The enhanced front clearance will enhance the chances of snagging
Drop bars
It is the type of handlebars that will enhance the looks and versatility of your bike. They curve downwards and towards the rider. It will provide you with the ideal balance.
Advantages
When using the lowest hand position the aerodynamics of the 
drop bars are truly amazing
These handlebars are highly versatile
It will provide you with the ideal leverage for pedaling
Ideal for a bike enthusiast
Disadvantages
These handlebars are not ideal for the tight turns
Drop bars are not for the trail biking
So make sure that you buy the best handlebars for your fixie.
Choose them according to your fixed gear bike requirements.
Go and visit our shop by clicking on the logo below
---